Your Gym, Our Expertise
Commercial gym equipment from the industry specialists
Anytime Leisure are one of the UK's leading commercial gym equipment experts, with some of the best equipment combined with an unbeatable service and maintenance team that dedicate themselves to ensuring that your equipment is running at its maximum, all of the time.
From the smallest of gyms to the largest, over the years we've successfully transformed hotels, colleges, council-run leisure centres and health clubs into state of the art fitness centres, improving their membership numbers and retention rates.
"We have worked with Anytime Leisure for over 6 years. We tendered the equipment supply with Anytime, Cybex, Life Fitness and Technogym. Anytime were selected as the suppliers as they showed a much greater understanding of our requirements. As well as equipment supply, Anytime provided Interior Design, site refurbishment and Staff Training. The service since installation has been excellent as always. We continue to use Anytime for sites across the UK and would recommend them for all fitness related projects."
Kevin Thomson, Regional Director - Corporate Wellbeing, Nuffield Health, RBS Edinburgh
Our current client list includes Renfrewshire Leisure, South Lanarkshire Leisure, North Lanarkshire Leisure, Culture and Sport Glasgow, Edinburgh Leisure, Inverclyde Leisure, Argyll & Bute Council, Borders Sports and Leisure Trust, Active Stirling, Live Active, Highlands Council, Dumfries and Galloway Council, Hewlett Packard, Life Technologies, Diageo, Glasgow Caledonian University, Strathclyde University, Glasgow University, UWS and Shetland Recreation Trust.
We've been doing this for years, and people like you like what we do and how we do it. It's because we listen, because we're approachable and friendly, and because we're impartial, but it's also because we value every single call and every single customer. It's how we've been entrusted to fit out Google's gym, or the one used by the X Factor contestants, and it's why countless local authorities, hotels, sports centres and - yes - gyms trust us year in year out to ensure their equipment is the best it can be.
Gym Design
Gym design isn't just about products and prices, it's about setting a precedent with attention to detail, listening to what you - the gym owner - wants in terms of equipment, footfall, membership and branding. We here at Anytime do exactly that, and it's why we're often considered the best at what we do.
Call us - 0131 335 3145 - and we'll set the ball rolling. We'll establish what you need and (more importantly) why you need it, and then we'll work with you to design your perfect space within the physical and financial requirements. We'll even go out of our way to show you 2D plans and 3D fly-throughs.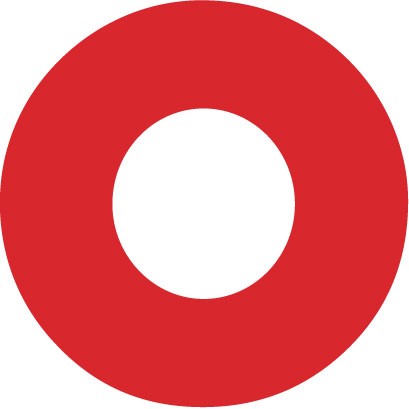 And then, when everyone's happy, we'll get the equipment (and anything else you needed, like branding, marketing materials, a new website) down to you and installed with zero fuss, at your convenience. Then we'll support you and the products for years with our unrivaled service department. Job done.
For more on our approach to designing your gym, click here.
What our customers think of us
If you'd like to read about what our customers are saying about us, our case studies page is the best place to start, with honest feedback from some of our recent installs and lots of photos, product specs and information.
There's also some of our more recent case studies to the right.
Service and Installation
Anytime prides itself in providing the very best equipment along with competitive prices, a superb installation team that attracts countless praise and an after-sales methodology that means that no matter what happens, we'll be there to ensure that everything's running smoothly as quickly as humanly possible.
It's us you call if there's ever an issue, and that's what sets Anytime apart from other commercial fitness equipment suppliers in the UK.
"When required, reaction to breakdowns and servicing by Anytime Leisure is always efficient and effective. To date they have always achieved their KPIs, with an engineer on site within 24 hours and a first fix rate of 98%. Anytime always approaches our requests in a positive way."
Mark Tokeley, Manager, Renfrewshire Leisure Limited
Anytime is proud to provide service through a combination of our own qualified and trained service engineers and a fully qualified network of independent service engineers. The engineers are based throughout the UK and enable a guaranteed 48 hour response time.
In Scotland, we have engineers based in Glasgow, Edinburgh and the Borders. Our team of full‐time fully trained technicians is dedicated to maintaining high levels of service support throughout the U.K. and complies with all required levels of Health and Safety provision and certification.
For more on our service department, click here.