Aquatec Motherwell Gym Case Study
In 2014, as part of a full scale redevelopment project for North Lanarkshire Leisure, Origin Fitness were awarded the contract to work with the Trust in re-designing and delivering a new and upgraded fitness offering across their 18 sites.
With over 41,000 members North Lanarkshire's Access NL scheme is one of the most popular membership programmes of its kind in Scotland and the UK. The Motherwell Aquatec gym is one of the Trust's busiest facilities and after the success of the preceding refurbishment work at Shotts and Tryst leisure centres expectations from both the client and facility members were high.
---
Gym Design and Planning
The Aquatec fitness suite is quite unique in that it takes amost a bowl shape, with a single large open gym which has a sunken floor in the centre. The designs that Origin Fitness proposed made use of the large open space to incorporate a variety of different zones into the gym while integrating these to encourage users to cross over and utilise all of the equipment types on offer. These zones include a main cardio area and a smaller secondary cardio space, functional training space, a free weights zone and strength training area.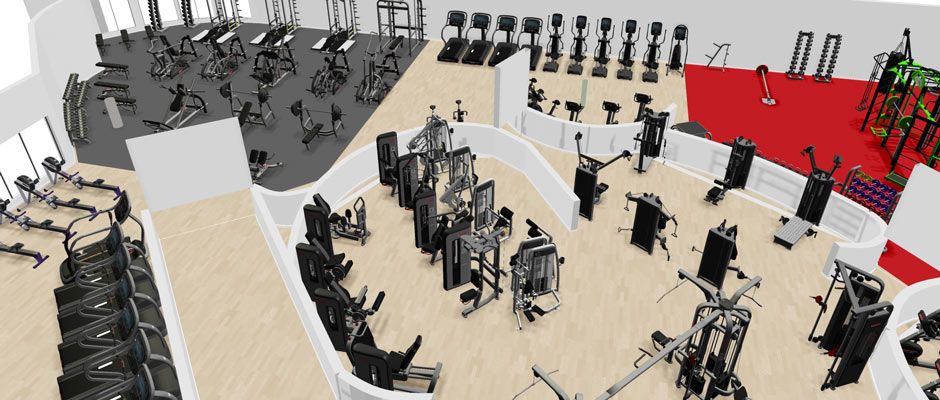 ---